Gain Strength, Improve Conditioning & Train HRDR
Diverse workouts, learning tools and 24/7 in-app support
What people say about HRDR
Every experience is different but the commitment is the same, to help people become better through fitness
"The training was very intense, I left the gym with puddles every time. The app is very easy to use. I especially like the timer for timed sets, or for breaks in between sets."

Darren G.
"I have almost never skipped a Monday workout since I started following you!"

Adriana
"I gotta say man you're a huge inspiration man! I use to not look forward to Mondays but now it's honestly my favorite day now because it sets my mentality for the week!"

Jack
"Thanks for the front lever advice, I've been working on rotating my shoulder like you said and now my front lever is basically pain free. Before I would never want to train it because it always killed my shoulder and hurt so bad"

Nathan
"Thanks for you MUP tutorial! Very helpful for me and I've forwarded to a couple of people who have asked me for help on Muscle Ups. Your tutorial is top notch brother!"

Bino
"Carlos, since using your calisthenics program I just have to say that I've felt better and more fit than I have just lifting weights. And stronger too! My pull ups have gone from 6 to like more than 12 unbroken pull ups feeling lighter when I pull too!"

Phillip
Are You Ready For Your Transformation?
Get ready to lose those stubborn pounds, live a healthier life and feel better with HRDR
Read More Testimonials
You already have a busy training schedule, so your workouts will be designed to make the most of your limited time. Every workout is designed to bring you closer to your goal & fit into your life.
You'll get access to your personal training calendar with video explanation of all exercises in the app. You can track your progress, check-in for your workout at your convenience and review what's coming up.
Not only do you get high quality training but you do at a lower cost than personal training while. The idea is to make a better, simpler and effective experience for you.
Get body stats measured and pictures taken with the app before you start your plan and track the progress throughout
All exercises for the duration of your plan will be available to you from the beginning. Plan your workouts by reviewing the exercises and making sure you're ready to go!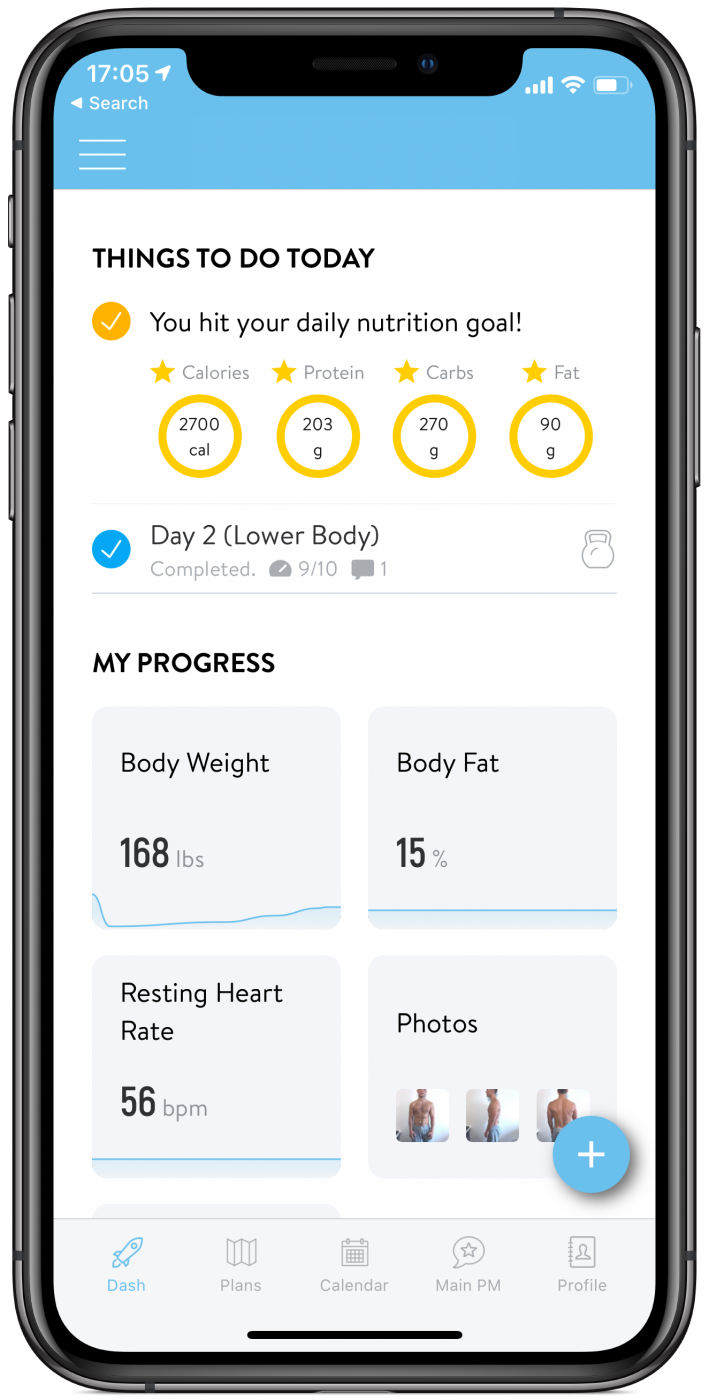 The Train HRDR app is equipped with a calendar of exercises that will allow you to have a birds eye view of the plan and follow along daily
Staying in communication is important and the best way to do it is through the messaging feature of the app. This will allow you to ask questions, stay accountable and keep up with the plan